An important role for the user is played by the application itself, which synchronizes the smart watch with the smartphone. For comfortable use, monitoring of all indicators and setting up smartwatches of the 2E brand, a proprietary application 2E Fit has been developed, available on iOS and Android. For further convenience, you can sync your data with the original Apple Health and Google Fit apps.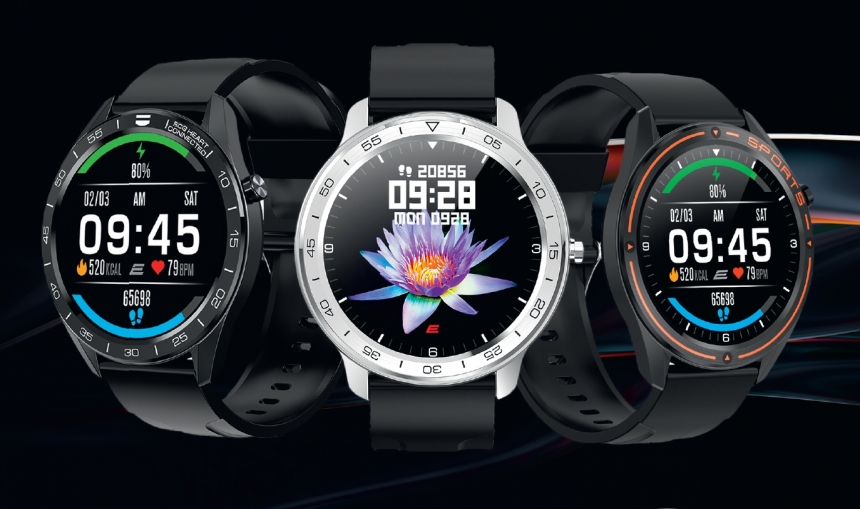 Smartwatches, like smartphones, are becoming not only a fashion accessory, but also an essential attribute for many people of different incomes and professions.
Modern smart watches can make calls, display messages, measure heart rate, keep track of calories, monitor physical activity and have many useful functions.

2E Wave S Smart Watch. Refinement and cool functionality
2E Wave S is new in the 2E range. The graceful lines of the watch case hide a lot of functionality. High quality materials and a comfortable silicone strap guarantee comfort in everyday use. The model is available in three colors: black, pink and indigo. Despite the external compactness and lightness of the case, the watch is equipped with a sufficiently large display with a diagonal of 1.57 "for improved visibility and reading, and most importantly - no discomfort even in bright sunlight.
2E Wave S has many useful features and capabilities: a wide range of sports training modes, sleep tracking, daily heart rate measurement, alarm clock, pedometer, etc. Users will definitely not miss an important call or message, because all information about calls, SMS, messages in Viber, Telegram, Facebook and other messengers will be displayed on the watch screen.
No need to worry about moisture, the watch can be used in almost any conditions! The sealed housing provides IP68 protection, that is, the smartwatch is reliably protected from small particles of dust and water inside. In daily use mode, the 2E Wave S battery lasts up to 15 days or more.
Product codes: 2E-CWW11BK, 2E-CWW11IN, 2E-CWW11PK
Touch display 1.57", resolution 240 × 240
Battery capacity 180 mAh
IP68 waterproof and dustproof rating
RTL8762DK processor
Bluetooth version 5.1 BLE

2E Motion GT Smart Watch. For sports achievements
2E Motion GT is a model with a sporty character. Smart watches are made in a bright sporty style, but at the same time they are not without versatility in design. The watch case is made of high-quality material (polycarbonate), so it is durable and resistant to wear.
A set of features for sports, a large round and bright display in a thin and light body with moisture protection - a personal assistant in sports and beyond. All you have to do is choose your workout type and the 2E Motion GT is always ready.
Product codes: 2E-CWW20BKOR, 2E-CWW20BKSL
Touch display 1.3", resolution 240 × 240
Battery capacity 280 mAh
IP68 waterproof and dustproof rating
Memory 64 MB
Bluetooth 5.0 BLE version
Weight (including strap) 53.6 g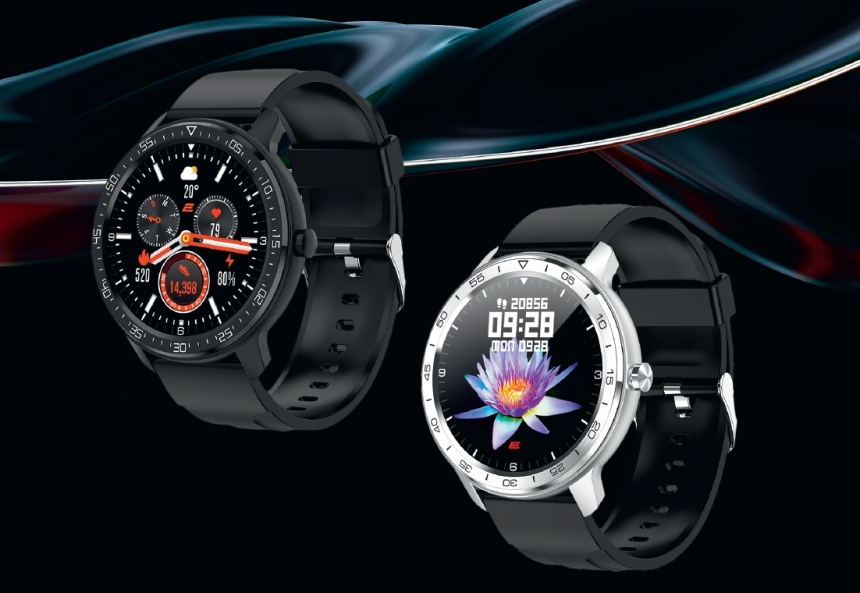 2E Alpha X Smart Watch. Personal assistant in a classic design
2E Alpha X is a stylish smart watch for connoisseurs of classics and discreet design. The watch is equipped with a wide range of functions and is designed to become a personal assistant for every day. The high-quality tempered glass watch case and screen are resistant to scratches and wear. In particular, the 2E Alpha X display will please with excellent brightness and wide viewing angles, it is convenient to view data even in sunny weather. For even more confidence - protection against moisture and dust class IP68.
The 2E Alpha X smart watch uses a highly sensitive optical sensor and a high-quality G-sensor, which is responsible for the quality of data on sports achievements, activity and health indicators. Thanks to the intelligent algorithm, it is convenient to monitor your heart rate - 24 hours a day, seven days a week. 2E Alpha X with active use and without recharging can work up to three weeks. Smart watches have a large selection of set training modes and ample opportunities for analyzing not only sports, but also daily activity: the number of steps taken, heart rate, distance, calories burned.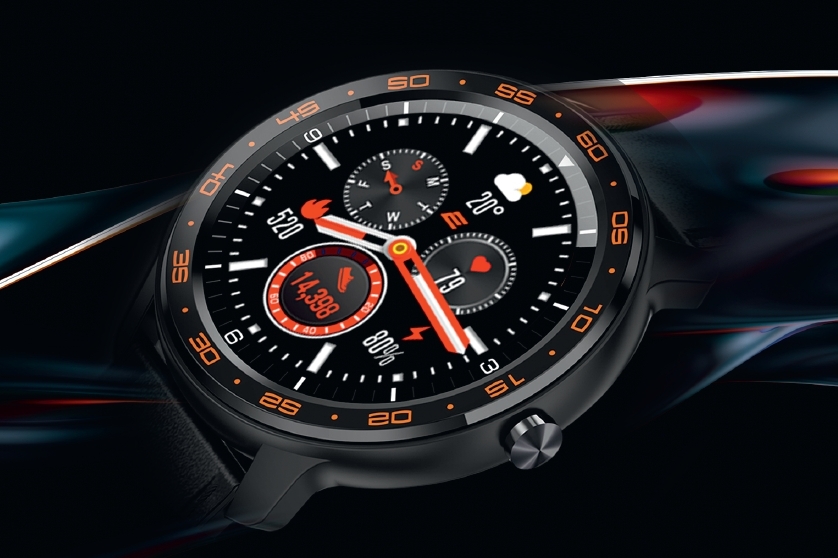 Product codes: 2E-CWW30BKSL, 2E-CWW30SL
Touch display 1.3", resolution 240 × 240, full circle
Battery capacity 280 mAh
IP68 waterproof and dustproof rating
Memory 64 MB
G-sensor Bosch 421
Bluetooth 5.0 BLE version