Features:
Suitable for both right- and left-handed people, which allows to significantly expand the range of users.
It is easy to set up, it connects to a computer via a USB interface.
1.3m cable length is convenient for any location of a PC or laptop.
ACER OMW010 is a high performance mouse that provides up to 3 million clicks.
ACER OMW011 is lightweight, only 57g, and extremely easy to use. Its body made of durable plastic in a classic black color (models with blue and red inserts are also available).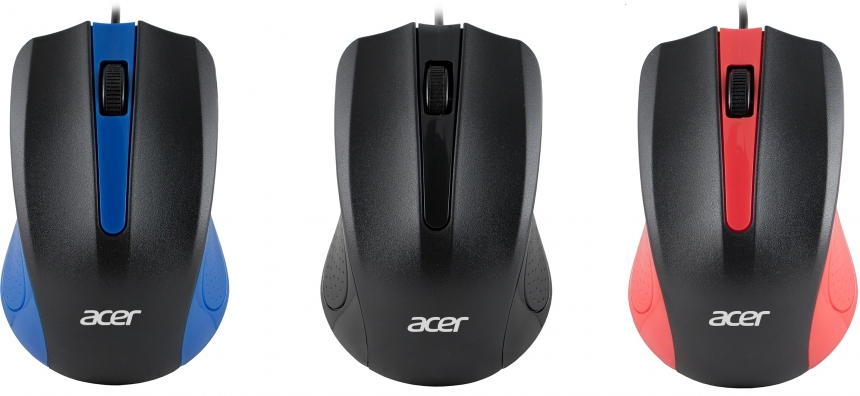 In addition, the ACER manipulator has an ergonomic design that provides long hours of work without arm muscle fatigue. Provides wide opportunities to increase its efficiency.
The ACER mouse has three buttons with a scroll wheel, allowing you to quickly execute commands and find the files you need. And the optical sensor allows you to use it in dynamic games.
Specifications:
Product code: ZL.MCEEE.001, ZL.MCEEE.002, ZL.MCEEE.003
Purpose: for laptop, PC
Connection type: wired
Connection interface: USB
Sensor type: optical
Weight: 57g
Color: black, black with blue, black with red