Razer Huntsman Mini
Thanks to its compact form factor, the Razer Huntsman Mini keyboard is perfect for any size of workspace. And RGB lighting, thanks to the Razer Chroma RGB Lighting Effect Set, will fill the room with a gaming vibe.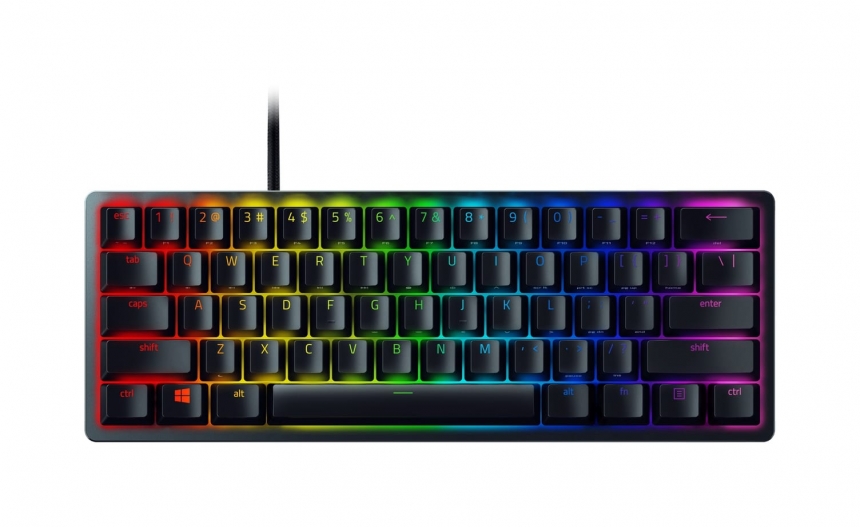 In addition, the Razer Huntsman Mini gaming keyboard is equipped with Razer cutting-edge optical switches that provide faster, lighter and smoother actuation than mechanical switches and last longer as fewer parts are actuated and there is less friction.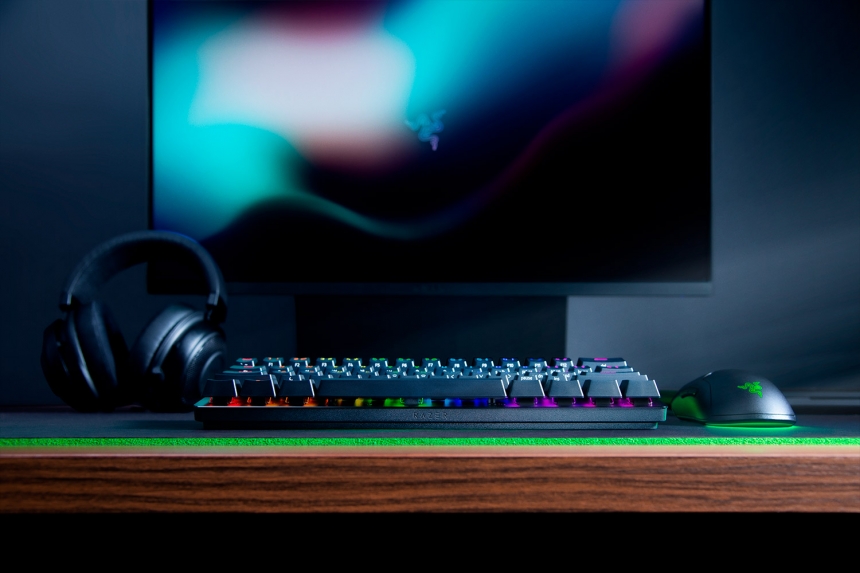 Available in two versions:
The Razer Clicky Optical Switches is the choice for gamers who prefer crisp, tactile feedback that sounds as good as it feels.
Improved Razer Linear Optical Switches - Delivering smooth and fast keystrokes without tactile bumps, this 2nd generation design features significant improvements in switch acoustics thanks to dampeners that reduce keystroke noise.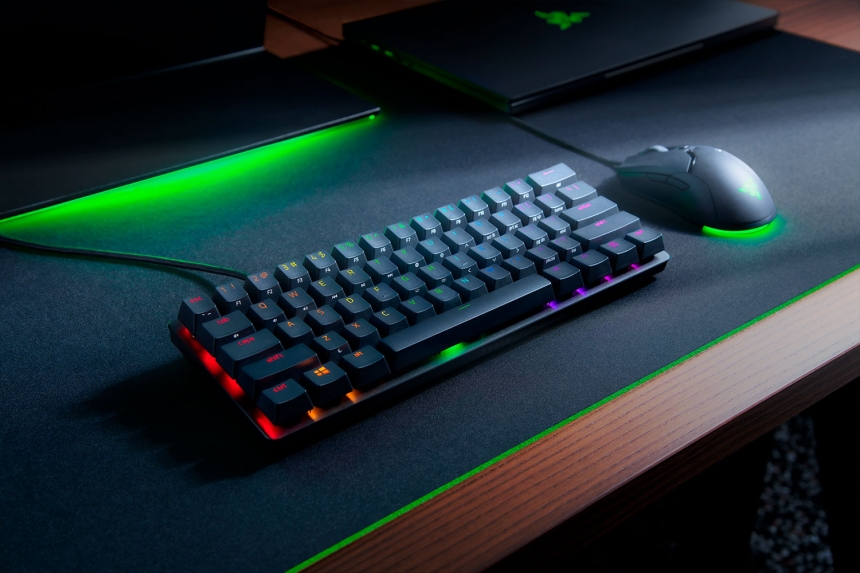 A few more features of the Razer Huntsman Mini:
Type-C cable that can be easily detached from the keyboard
The keycaps are designed for durability and have a fine textured finish
Razer Purple Switch optical switches
Built-in memory up to 5 profiles without software
Support for Razer Chroma RGB (over 150 lighting presets)

Razer BlackWidow V3 Tenkeyless
The Razer BlackWidow V3 Tenkeyless keyboard combines performance in a lightweight form. This compact gaming keyboard features Razer mechanical switches and Razer Chroma RGB lighting for the high-level precision and customization.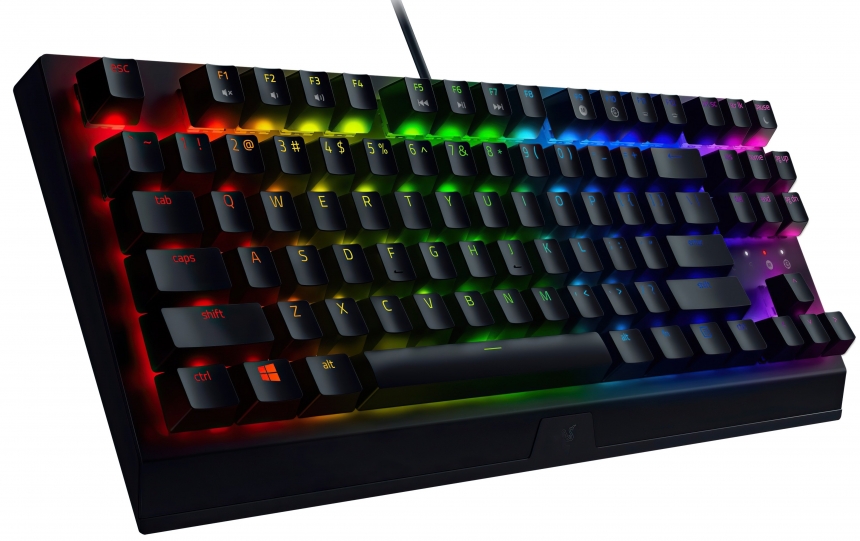 The Razer BlackWidow V3 Tenkeyless is also available in two versions:
Razer Green Mechanical Switches - Hear and feel pleasant feedback with every keystroke with a clicky, tactile switch design that offers optimized actuation and reset points for increased precision and performance in games.
Razer Yellow Mechanical Switches - These linear, silent switches provide extremely smooth keystrokes without tactile feedback and include sound isolation to further reduce an already low audio profile.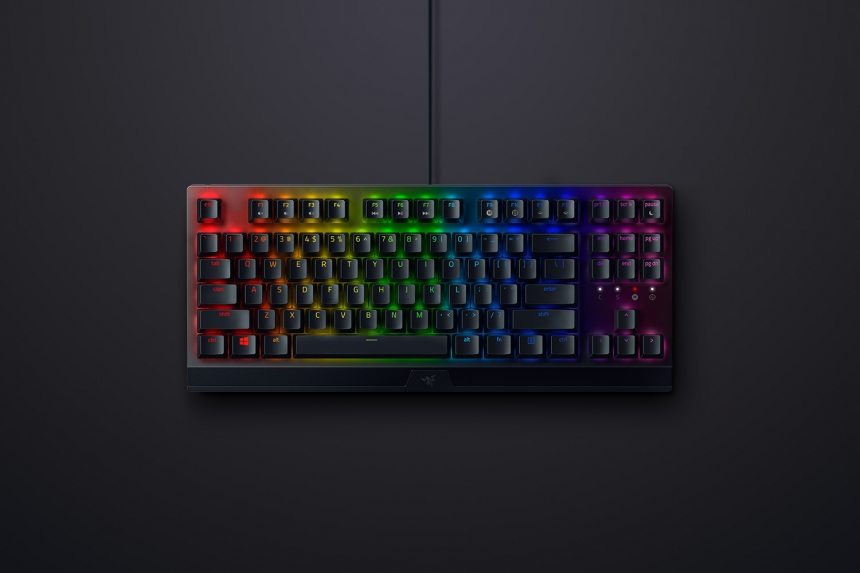 In addition to durable switches, the top case of this tenkeyless mechanical gaming keyboard is durable enough to withstand long hours of regular heavy use and has a clean matte finish.