Game peripherals are those important little things without which you can play, but it is difficult to win. They are the ones who have to endure the passion of the game, the first to «feel» the bitterness of defeat and the joy of success.
Unbreakable Effectiveness
2E Gaming KG320 LED USB Black Ukr
Product code: 2E-KG320UB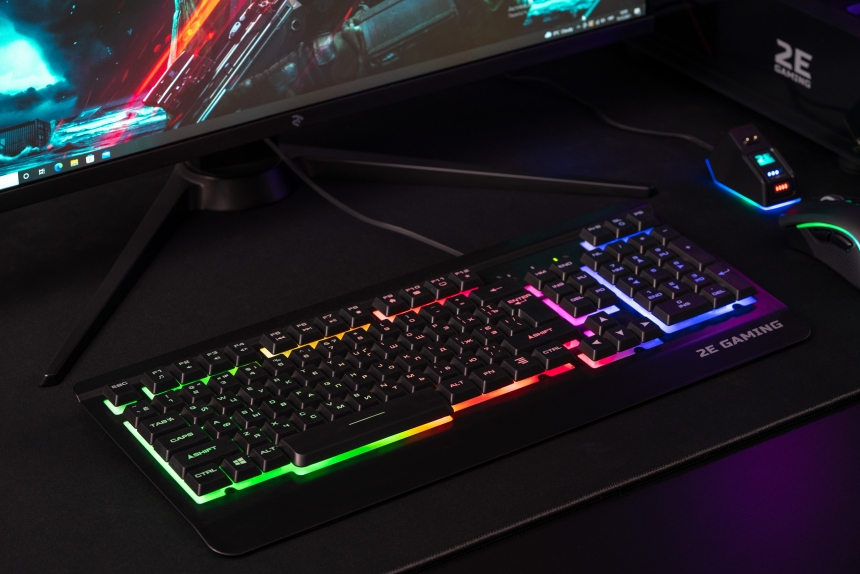 The keyboard is specially designed for long gaming sessions. For reliability, its base is made of a durable aluminum sheet. Effectiveness and convenience are provided by multi-colored lighting and a pleasant, quiet movement of the keys. With the Anti-Ghosting function, the player has the ability to simultaneously press 7 keys, that will allow you to avoid interruptions of the keyboard operation during fierce cyber battles.
The Enemy Will Not Sneak Up
2E Gaming HG340 RGB USB 7.1
Product code: 2E-HG340YW-7.1, 2E-HG340BK-7.1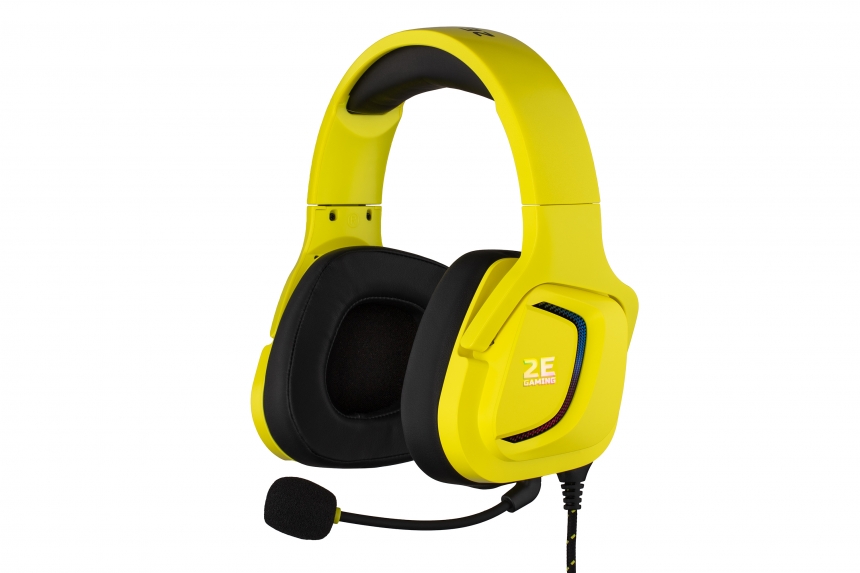 The full-size gaming headset with RGB lighting, proprietary software, large (50 mm) speakers and a stylish gaming design has great sound, so you can hear the footsteps of your opponents in all circumstances. In addition, there is a dynamic omnidirectional microphone with a removable design. Using this headset will be comfortable even during long gaming sessions, due to its light weight and pleasant soft headband.
Too Much Conveniences Cannot Be
2E Gaming Headset Stand RGB USB Black
Product code: 2E-GST310UB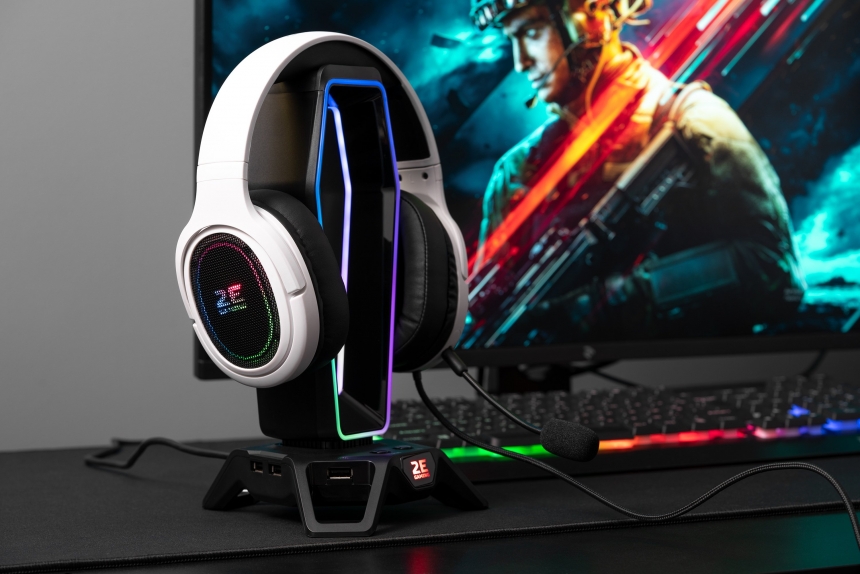 Additional two USB ports for connecting more peripherals, a silicone mouse cable holder, that prevents fake movements, and RGB backlight touch control with 7 modes and the ability to turn it off are a great solution for organizing your game table space.
Protection and Versatility
2E Gaming Mouse Pad (Speed&Control)
Product codes: 2E-PG300B, 2E-PGSP300B, 2E-PG310B, 2E-PGSP310B, 2E-PG320B, 2E-PGSP320B, 2E-PG330B, 2E-PGSP330B, 2E-PG340B, 2E-PGSP340B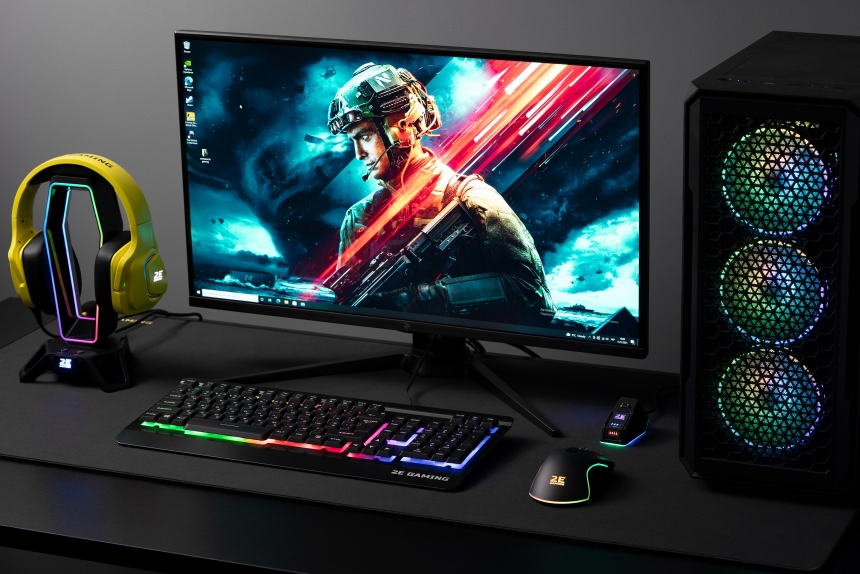 In order to always have maximum control over the game process, five variants of game surfaces with different sizes were developed: from M to 3XL, with an optimal thickness of 3 mm. They are equipped with special non-slip and water-repellent layers, the first of which allows the surfaces to always stay in the right place, and the second prevents water absorption. Thanks to the stitched contour, the 2E Gaming surface will last for a very long time.
Control and Win
2E Gaming HyperDrive Lite WL RGB Black
Product code: 2E-MGHDL-WL-BK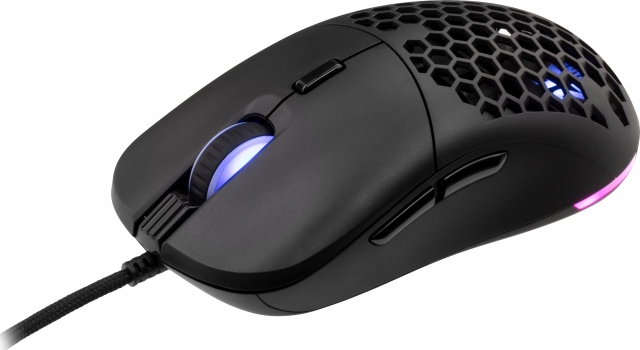 The unique adaptive 2E GAMING HyperDrive Lite WL design allows not only to completely change the mouse appearance, but also to quickly replace the main switches, depending on the tasks. Two pairs of top switches are included: Kailh GM 8.0 and TTC Gold 60M. HyperDrive Lite WL model can work both in wired and wireless mode. The paracord charging cable will provide a high level of comfort for work or play even while charging the battery. Kailh GM 4.0 side switches have a resource of up to 60 million clicks. The body is made of light, strong and durable materials. The weight of the HyperDrive Lite WL model without the cable is only 72 grams, that is an excellent figure for a wireless mouse with a 400 mAh battery on board.
2E GAMING HyperDrive Pro WL, RGB Black
Product code: 2E-MGHDPR-WL-BK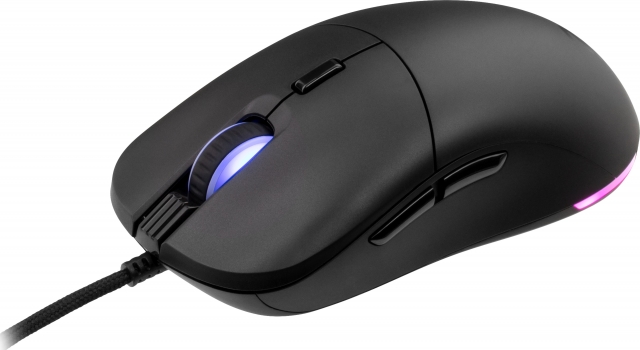 The revolutionary 2E GAMING HyperDrive Pro WL wireless mouse with cool features for ultimate combat gear control. The unique adaptive design will make it possible not only to completely change the mouse appearance, but also to quickly replace the main switches, depending on the tasks. Thanks to fine tuning, the mouse feels good both in races, shooters and strategies.